I'm sharing in this Client success story of how my client went from feeling frustrated after making no new sales for 6 months, to FULLY BOOKED WITH A 3-MONTH WAITLIST.
I've always thought of my businesses as the vehicle to create a life I love by my own design, and that's what I love love love helping my clients to create! So when this client came to me with the problem of not making sales, which was having an impact on her financial independence.
Comparisionitis which was effecting her confidence, and the feeling of frustration from existing clients who weren't respecting her boundaries which meant she wasn't getting the time she wanted to be present with her family, I was so excited to start working with her on her mindset, energy and strategic action™️ to get fully booked in a way that felt good to her, and got her more of what she wanted out of life.
she started her business to spend more time with her young children, but between social media marketing, spending precious time wondering where her next client was coming from, and dealing with her existing clients, she found herself not being able to be as present as she wanted to.
This client went from not making new sales for 6 months, to signing her first client within a matter of days, becoming fully booked within a few months and creating a 3-month waitlist of dream clients that she enjoyed working with, respected her boundaries and paid her well!
I supported her to implement systems and processes that allowed her to enjoy more time with her family, which is exactly what she started her business for in the first place. The life changing result that came out of my client's journey was that she fully owned her worth and her confidence skyrocketed.
Just 2 years after working with me, she messaged me to tell me that due to the work we'd done together she'd been able to go on the mortgage and her and her husband were buying their dream home, so her children could live closer to their Grandparents!!
When this client came to me, she was experiencing comparisonitis, which was effecting her confidence. I helped her to see that subconsciously she'd made signing new clients mean more of what she didn't want, instead of more of what she did, so she was starting to resent her business, which was affecting her results and her confidence. I helped her to focus on solving the REAL problems in her business that were leading her to feel this way, which was in fact her strategy!
By working on the right strategies, and ones that allowed her to tighten up on her boundaries, my client was able to protect and increase her energy, She felt a new sense of confidence that she brought to her marketing where she truly shined and attracted her tribe.
I helped this client get really clear on who she wanted to work with, we created offers that felt exciting for her to sell. I helped her find clarity on the messaging she felt aligned to and implement it in such a way that it would help her ideal clients get to a buying decision quickly.
I helped her with the strategies to get more visible and to grow and nurture her audience. Before our work together this client wasn't confident selling, her fear of looking salesy meant she wasn't selling enough in her business, I taught her the sales skills to sell her offers with ease, and to apply them in a way that felt natural and authentic to her.
We improved her communication with her clients throughout the onboarding, delivery and off boarding process, and we implemented systems and processes which helped to take some of the decision-making away, and therefore bring less of her emotion to the business, meaning things got done without draining her energy.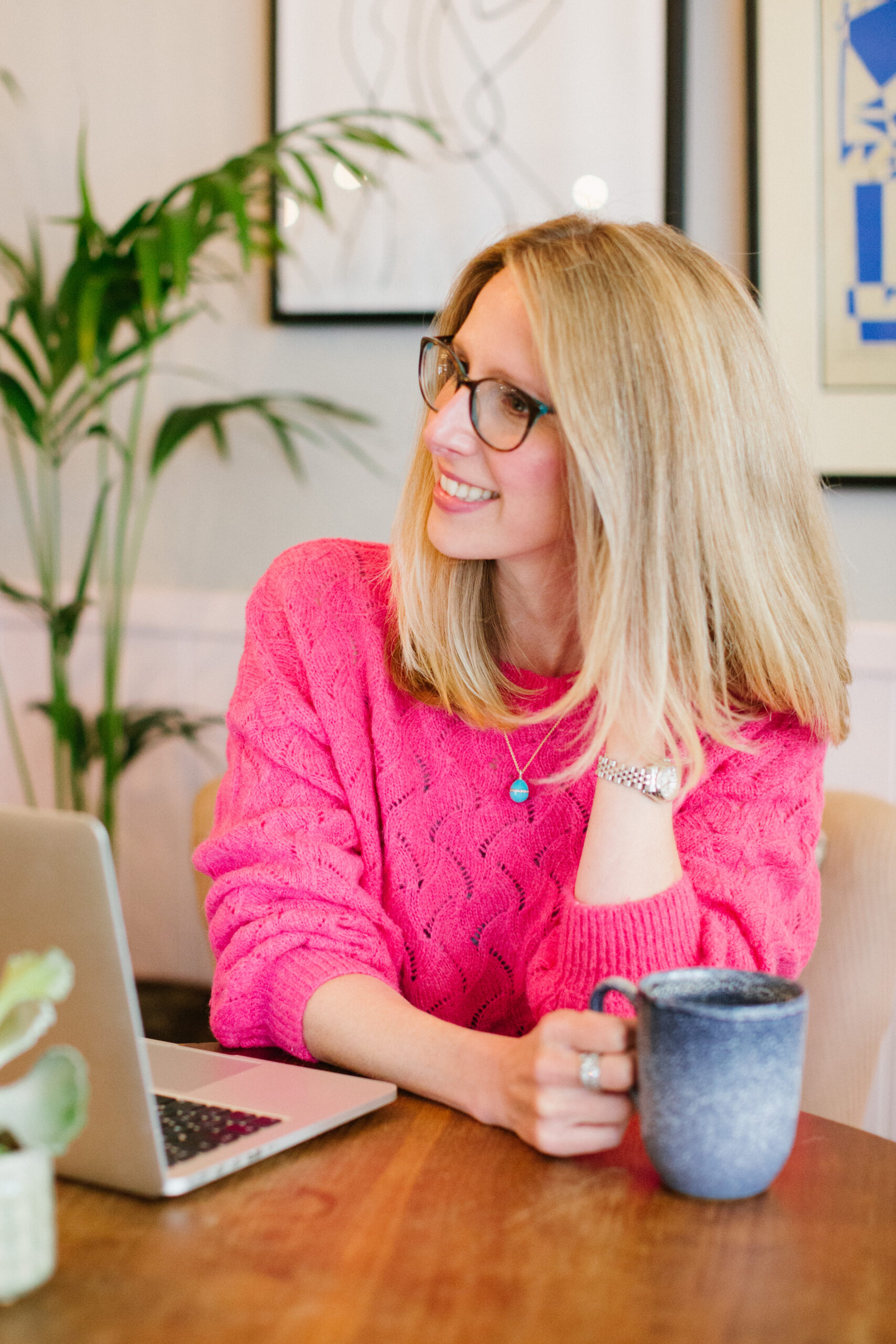 My Thoughts and takeaways:
1.) Boundaries are the bed rock to a well functioning business with happy clients and a happy and successful business owner. Without them, you may wind up with a business you want to burn to the ground.
2.) When we take away the amount of decisions we have to make by introducing more systems and processes, we are also able to remove our emotions, so the business can run more efficiently protecting not just our time but our energy.
3.) We all know how important our mindset is, but often I see business owners trying to solve their mindset problem with mindset work, when actually the problem is a lack of the right structure, systems and strategy in their business. With the right strategic action, our mindset and energy naturally improves. That's not to say mindset work isn't important – it 100% is, but it's not always the problem!
4.) Everyone is great at sales when they have a sales confidence and skills. My client success stories aren't to say you have to do things in your business in exactly the same way, because every business is different and every business owner at the helm is an individual, but this series is to show you how Mindset,Energy & Strategic action ™️ are hands down the pillars to building you a fully booked business.
This series isn't to say these are what you must do in your business, because every business owner and every business is different, however it is to show you how Mindset, Energy and strategic action ™️ create amazing results because they are the pillars that every business is built on.





Claire Stansfield is a serial entrepreneur, business coach and Strategist for female entrepreneurs who are ready to get out of their own way and start, grow and scale an impactful, profitable and sustainable business that they love.
She started her first business 26 years ago at the young age of 16, and went on to grow it to be the UK's most successful wedding hair and make up company, she then took those skills and built 2 other businesses, a multi award-winning event florist and a product business.
Claire made 6 figure+ the first year in her coaching business and just 2 years in, is a multi 6 figure online business coach, she has achieved this by mastering her mindset and energy and optimising proven and effective marketing and sales strategy . She works only between 15-20 hours a week.
When Claire isn't leading her tribe of passionate and driven entrepreneurs, you will find her with her making up dance routines in the kitchen with her daughter age 5 and her husband.
Claire loves 1:1 yoga, mindfulness, walks by the river and lychee Martinis! When she is at home, she drinks about 8 cups of tea a day!!
Her work over the years has featured in Metro, The Guardian, Yahoo Online, Cosmopolitan, Glamour, BBC and more.